Friday, 27 December, 2019
"Keller Z87", Bürgerbrau gelände Wurzburg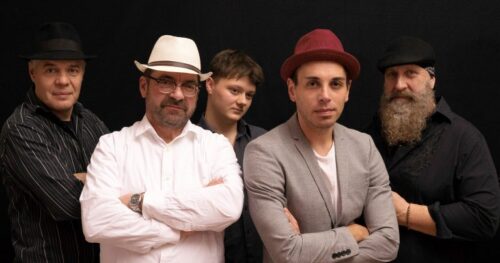 Mucho Mojo
Gunther Shunk- Bass, Peter Schäbler- Guitar and Vocal, Marius -Drums, Sebastian Schneider- Harmonica, Robert Cotton- Vocals and Guiar.
Live Music with Mucho Mojo. Guest performances by Musicians that have kept Mucho Mojo "Alive" from 2009… the "early days", to today.
This evening also represents the official release date of Mucho Mojo's new CD……."Out Goes the Light". Get your copy at the show and take Mucho Mojo home with you tonight.
The party starts at 20:00 until…..well………"the lights go out!!"