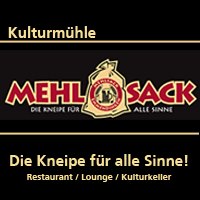 1Hey Y'all!
Hope you were able to be there with us for the two shows down in Kandern at ChaBah and Emmendingen at the Mehlsack. It was another great night of Blues and other tasty treats with my posse of Blues slingers, Micha, Oli and Zoltan.
We all piled into Zoltan's "Fever" bus and headed south direction Swiss boarder for the weekend. Zoltan by the way is my drummer and as I like to call him the "diplomat" of the group. It was about a 3 hour drive from our neck of the woods to Emmendingen. When we arrived at Mehlsack everything was just as planned. We were met at the door, provided a nice cold brew and introduced to our sound man/club manager. Mehlsack is located in the cellar of an old Mill. Really cool atmosphere and great sound for live Music.  Upstairs you'll find the sports bar, restaurant and various other rooms and hidden corners to just hang out and relax. Equipment was dragged in, set up, sound checked and rechecked. Finally finished with the "business" side of things we headed for the boarder. Wanted to check if people on the other side looked like we did or if they had a third eye or something. I can confirm that all is well at the German Swiss border. The natives welcomed us with friendly open arms.
Anyway, after our little "adventure", it was time to get back to reality. After all, "There's a show to be done"!                                                                                                                                                                         
We pulled up to Mehlsack about 30 minutes before show time and "prepared" ourselves for a "great night of Real American Blues". A nice crowd of local Blues lovers anxiously awaited "The Fabulous Robert Cotton Band ". We didn't let them down. We kicked off the set with "Rock This House" and just kept the house a rock'n till one o'clock in the morning.
Everyone, the local Blues lovers, the good folks at Mehlsack and everyone else we happened to encounter over the course of our stay in this part of Germany made for a fantastic weekend filled with great Music, new friends and wonderful memorize. I sure hope you were there too. Too bad if you missed it.
Until next time all our friends in Blues Land.
Robert Cotton
"The Fabulous Robert Cotton band"
………the Blues is in me, and it's got to come out!