I've been working on my new CD "The Blue Room Sessions" with my friend Jean at JB recording studio in Almelo Holland. We are just puting the final touches on it and it should be available for Delivery by Santa! The Blue Room Sessions are a compilation of some of my favorite Blues standards (…in the style of Robert Cotton of course…) and Robert Cotton originals. These handsome fella's brought their magic on Bass (Martin), Lead guitar (Bert) and drums( George)……….
Abteikirche Offenbach-Hundheim….
...the date was 14 October 2023… the place….an old church in Offenbach-Hundheim Germany. Who knew this would be one of the most memorable performances for "Acoustic Cotton" to date……. I can not express in words the emotional high that I experienced in this magical place….. Thank you Abteikirche for inviting Robert Cotton -Acoustic Cotton- to perform our song for the passionate Blues lovers in attandance.
..the Blues is in me and its got to come out……
….My Sweet Home Chicago!……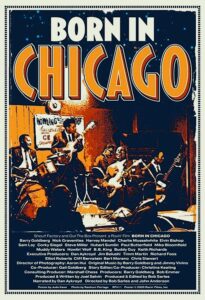 Robert Cotton with The Blues Summit Players
06.07.2023 19:00
Lychee Tiki Bar, Rzeszow Poland
HAPPY 2023 !
….. the final warming rays of the sun year 2022
have gone……..
……the skin on my face
feels colder….feels older…….
I am sad that it has past so quickly….
..so much I still wanted to do.
….But my soul is electric with anticipation
of the coming year………….
my heart beats fast with excitement.
2023…. I welcome you with arms wide open!